The World Sustainable Development Teach-In Day (WSDTID) is actually a decade-long global movement that aims to raise and spread awareness of the United Nations Sustainable Development Goals (UN SDGs) – the universal call to action to end poverty, protect the planet and ensure that all people enjoy peace and prosperity by 2030. Held on one specific day every first week of December every year, we hold this major online event. This year, we aim to accelerate progress towards achieving the UN SDGs at the grassroots level by focusing on the 3 "P"s – People, Planet and Prosperity.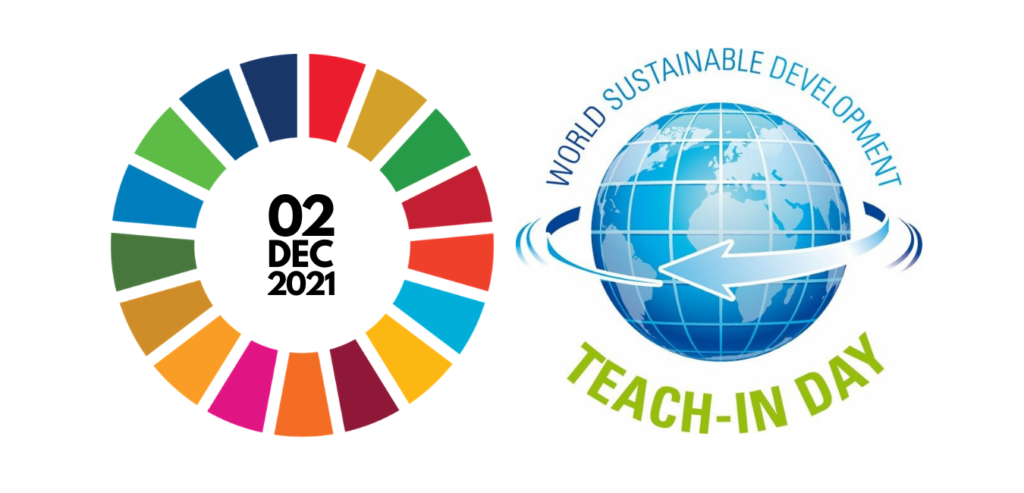 WSDTISD invites applications from potential individuals who are making meaningful contributions to advance the SDGs in their local or regional communities or even at a national and global level. There are two modes of participation:
Lecture Marathon (Track A): This is an entry point for 'Sustainability Live Lectures', where we will feature eminent SDG Heroes in a set of lecture sessions, spread across 2 December 2021. To apply for this, send us a video pitch highlighting your SDG Action, as well as an outline of your potential presentation,
Do-It-Yourself (DIY) Lecture (Track B): This is an independently organized and managed live lecture which will be held as part of the WSD-TID 2021 on 2 December 2021. Here, you will set up and organize your own lecture in either online or offline mode via tools such as Zoom, Skype, Google Meet etc. and your contribution to the WSD-TID 2021 will be featured in the central platform.
Lectures can be held in 3 different languages: English, Portuguese or Spanish. Regardless of your choices, there are some guidelines we ask you to adhere to, in order for your presentation to be considered as part of the WSD-TID 2021: The presentations are related to the three key dimensions.
For further details and registration: